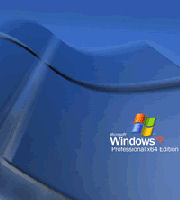 Repairing Windows XP
At some stage or other things are bound to start going wrong with your XP machine. BSOD's and other problems will eventually occur. These can usually be fixed by doing a "repair" of Windows XP. The following is a step-by-step guide on how to do it.
Before you do anything make sure you have your Windows XP (home or pro) CD handy and the disk with your motherboard drivers. Also, to be safe, back up any essential data before you begin.
Now to getting the job done:
Insert the Windows XP CD in your drive. Reboot the computer and press "del" (or whatever key combo gets you in) to enter the BIOS setup. Look for the boot order of your drives (usually under Advanced Settings). Change the order so that the CD drive is the first boot device. Save and exit.
As the machine reboots this time it will find a bootable CD and prompt you to press any key to boot from the CD. Press a key. XP setup will now start to load - takes a little time before it requires input from you.
Once setup is ready it will prompt you to press 'R' to enter the recovery console or 'Enter' to continue installing Windows. We don't want the Repair Console here so just press Enter. Setup will then prompt you to accept the EULA by pressing F8. Press F8.
The next screen will show you the partition[s] available and will inform you that Windows is installed (usually on the C: drive). At this screen you will have an option to press 'R' to repair the current installation. Press 'R' and setup will then take over and do the necessary work.
Later in setup you will be prompted for a few things like the regional settings and the CD key. Enter these settings as required by you. The CD key will normally be found on the manual or case that your CD came in - sometimes it is also on a sticker on the side of the computer case.
Setup will now continue and finish it off. Remember to enter the BIOS setup again and change your boot order back to the way it was.
If you have (had) any service packs or updates installed you will have to install them again. You may also need to re-install your video drivers.
And there you have it - a nicely repaired system.